Sponsored by
The Pharmaceutical
Compliance Forum



FIFTEENTH ANNUAL PHARMACEUTICAL REGULATORY AND COMPLIANCE CONGRESS


Transformational Learning - Effective Knowledge Exchange

November 3 - 5, 2014
Hyatt Regency on Capitol Hill
Washington, DC

CO CHAIRS

Gary DelVecchio
Executive Director, US Pharmaceutical Compliance and Ethics, Bristol-Myers Squibb Company, Plainsboro, NJ

Margaret K. Feltz, Esq.
Director, Corporate Compliance, Purdue Pharma LP, Stamford, CT

Kelly B. Freeman, PhD
Senior Director, Ethics and Compliance, Eli Lilly and Company, Indianapolis, IN

Elizabeth V. Jobes, Esq.
Senior Vice President, Chief Compliance Officer, Auxilium Pharmaceuticals Inc., Philadelphia, PA
SAVE THE DATES



SEVENTH INTERNATIONAL PHARMACEUTICAL
COMPLIANCE CONGRESS

A Hybrid Conference and Internet Event
Sponsored by International Society of Healthcare Compliance Professionals (ETHICS)
Cosponsored by Pharmaceutical Compliance Forum (PCF)
May 5 - 7, 2014
Conrad Dubai
Dubai, United Arab Emirates
www.InternationalPharmaCongress.com


SECOND LATIN AMERICAN PHARMACEUTICAL AND MEDICAL DEVICE COMPLIANCE CONGRESS

A Hybrid Conference and Internet Event
Sponsored by Latin American Ethics and Compliance Network
Cosponsored by International Society of Healthcare Compliance Professionals (ETHICS) and Pharmaceutical Compliance Forum (PCF)
July 28 - 31, 2014
Mexico City, Mexico
www.LatinAmericanPharmaCongress.com


FOURTH ASIA PACIFIC PHARMACEUTICAL
COMPLIANCE CONGRESS

A Hybrid Conference and Internet Event
Sponsored by Asia Pacific Healthcare Industry Compliance Team
Cosponsored by International Society of Healthcare Ethics and Compliance Professionals (ETHICS) and Pharmaceutical Compliance Forum (PCF)
September, 2014
Beijing, China
www.AsianPharmaCongress.com

OTHER GLOBAL PHARMA CONGRESS CITIES

2007 - Brussels


2008 - Paris


2009 - Rome


2010 - Berlin

2011 - Istanbul


2011 - Singapore


2012 - Budapest


2012 - Shanghai

2012 - São Paulo


2013 - Kuala Lumpur


2014 - Dubai


2014 - Mexico City



SPEAKER PRESENTATION PROPOSALS
Speaker/Presentation Proposals for the Fifteenth Pharma Congress May Be Submitted Through Our Online Form
- Click Here -

SPONSORED BY:
The Pharmaceutical Compliance Forum (PCF) is a coalition of senior compliance professionals and legal counsel from more than 50 of the largest research-based pharmaceutical manufacturers. The PCF was founded in early-1999 by compliance professionals from the pharmaceutical industry to promote effective corporate compliance programs. The members meet twice a year, for two days, focusing on open and informal sharing of compliance information, best practices, and current developments in the field, and sponsors a two-day international compliance congress in the Spring and a three-day US compliance congress each Fall.
MEDIA PARTNER:

GRANTORS:
BRONZE




FOLLOW PHARMA CONGRESS ON


PHARMA CONGRESS IS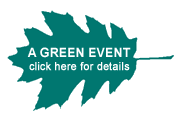 This site complies with the HONcode standard for trustworthy health information:
verify here.