Sponsored by
The Pharmaceutical
Compliance Forum



TENTH ANNUAL PHARMACEUTICAL REGULATORY AND COMPLIANCE CONGRESS AND BEST PRACTICES FORUM
Transformational Learning - Effective Knowledge Exchange

November 11 - 13, 2009
JW Marriott Hotel
Washington, DC

FEATURED PRECONFERENCE SESSIONS
Compliance 101
Recent Government Settlements
Internet and Social Networking Communication
FEATURED PLENARY SESSIONS
Regulator Panel on Transparency and Disclosure
Overview of Pfizer CIA: Lessons Learned
OIG Update
DoJ Civil Division Update
DoJ Criminal Division Update
SEC Enforcement Update
Health Reform Update
Ethics Update
Making the Case for Compliance: A US Attorney's Perspective
Effective and Compliant Promotion
Medical Institution Perspectives on Restrictions with Pharmaceutical Companies
PCF Pharmaceutical Compliance Professional and Legal Counsel Roundtable
FEATURED TRACKS
Compliance Program Elements: How to Implement and Enhance a Pharmaceutical Compliance Program to Meet Evolving Regulatory Standards
An Integrated Approach to Compliance: Addressing Healthcare Fraud and Abuse Compliance Risks Throughout a Product's Lifecycle
Transparency and Third Party Compliance Requirements
Instituting a Truly Global Compliance Program
AND THE ANNUAL PCF PHARMACEUTICAL COMPLIANCE PROFESSIONAL AND LEGAL COUNSEL ROUNDTABLE
KEYNOTE SPEAKERS

Lanny A. Breuer, Esq.
Head, Criminal Division, US Department of Justice, Former Special White House Counsel, Former Assistant District Attorney, New York City, Washington, DC

Arthur Caplan, PhD
Emanuel and Robert Hart Professor of Bioethics, Chair, Department of Medical Ethics, Director, Center for Bioethics, University of Pennsylvania, Philadelphia, PA

John Iglehart
Founding Editor, Health Affairs, National Correspondent, New England Journal of Medicine, Washington, DC

Patrick L. Meehan, Esq.
Partner, Conrad O'Brien Gellman & Rohn, Former United States Attorney, Eastern District of Pennsylvania, Philadelphia, PA

Lorin L. Reisner, Esq.
Deputy Director of Enforcement, US Securities and Exchange Commission, Former Assistant United States Attorney, Southern District of New York, Washington, DC

Mary E. Riordan, Esq.
Senior Counsel, Office of Counsel to the Inspector General, Office of Inspector General, Department of Health and Human Services, Washington, DC

Tony West, Esq.
Head, Civil Division, US Department of Justice, Former California Special Assistant Attorney General, Former Assistant US Attorney, Northern California, Washington, DC
GOVERNMENT SPEAKERS

Richard Cleland
Division of Advertising Practices, Bureau of Consumer Protection, Federal Trade Commission, Washington, DC

Joseph C. Famulare
Deputy Director, Office of Compliance, Food and Drug Administration, Silver Spring, MD

Steve Kim, Esq.
Trial Attorney, Fraud Section, US Department of Justice, Washington, DC


Melissa J. Lopes, Esq.
Deputy General Counsel, Massachusetts Department of Public Health, Boston, MA

Kirk Ogrosky, Esq.
Deputy Chief, Fraud Section, US Department of Justice, Washington, DC


George Till, MD
State Legislator, Vermont, Underhill, VT

Cody Wiberg, PharmD, RPh
Executive Director, Board of Pharmacy, Minnesota, Minneapolis, MN
COMPLIANCE PROFESSIONALS AND LEGAL COUNSEL


Lori Alarimo, Esq.
Senior Corporate Counsel, Promotional Quality Assurance, Pfizer Inc., New York, NY

Ann Beasley Bacon
Vice President, Global Integrity and Compliance and Compliance Officer-Vaccines, Americas, Novartis Vaccines and Diagnostics, Cambridge, MA


Ivy Baer, Esq.
Director and Regulatory Counsel, Association of American Medical Colleges, Washington, DC



Tony Brennan
Director, Global Reporting & Monitoring, Johnson & Johnson, Titusville, NJ

Regina Gore Cavaliere, Esq.
Chief Compliance Officer/Vice President Ethics, Quality & Compliance, Otsuka America Pharmaceutical, Inc. Rockville, MD



Brian A. Dahl, Esq.
Director of Compliance, Teva North America, Kansas City, MO

Frances T. Germann
Director, Procedural Document Governance, Bristol-Myers Squibb, Princeton, NJ

Pamela J Grimm, Esq.
Senior Associate Counsel and Vice President Legal and Regulatory Affairs, University of Pittsburgh Medical Center, Pittsburg, PA


A. Monica Jonhart
Senior Director, Healthcare Auditing & Monitoring, Otsuka America Pharmaceutical, Inc., Princeton, NJ

Edward H. Leskauskas
Director, Compliance and Ethics Operations and Program Management, Bristol-Myers Squibb, Princeton, NJ

Karen Lowney
Senior Director of Global Compliance, Cephalon, Frazer, PA

R. Scott Meece, Esq.
General Counsel and Senior Vice President, Bayer Healthcare LLC, Tarrytown, NY

Craig A. Metz, PhD
Vice President Regulatory Affairs, GlaxoSmithKline, Research Triangle Park, NC

Edward Miller, Esq.
Vice President, Associate General Counsel and Chief Compliance Officer, Boehringer Ingelheim USA, Inc., Ridgefield, CT



Edward Nowicki, Esq.
Deputy Compliance Officer- Global Programs, Senior Corporate Counsel, Corporate Compliance, Pfizer Inc., New York, NY



Robert Pineda, Esq.
Assistant Counsel, Regulatory, Merck & Co., Inc., North Wales, PA

Chris Santarcangelo
Assistant Director, Corporate Compliance, Purdue Pharma LP, Stamford, CT

Michael L. Shaw
Vice President & Compliance Officer, GlaxoSmithKline-NA Pharmaceuticals, Former Senior Counsel, Office of Inspector General, Philadelphia, PA

Eric Siegel, Esq.
US Chief Compliance Officer, EMD Serono, Inc., Rockland, MA



Jack C. Silhavy, Esq.
Assistant General Counsel, Astellas US LLC, Deerfield, IL



Joseph J. Skupen, CPA
Senior Director, US Corporate Compliance, sanofi-aventis, Bridgewater, NJ

Sheila Stranks
Senior Director and Deputy Compliance Officer, International, Shire Pharmaceuticals Group PLC, Hampshire, UK

Katie B. Topolewski
Senior Counsel, Commercial Business, Corporate Compliance, Endo Pharmaceuticals, Chadds Ford, PA

Robert M. Trotta, II
Senior Director, Compliance and Ethics, Bristol-Myers Squibb, Princeton, NJ

Sharon J. White
Director, International Compliance Office, Wyeth Pharmaceuticals, Collegeville, PA

Mark Williamson
Director, Compliance and Ethics Education and Communication, Bristol-Myers Squibb, Princeton, NJ
FEATURING PRECONFERENCE SESSIONS
PRECON I: COMPLIANCE 101

Margaret K. Feltz
Associate Director, Corporate Compliance, Purdue Pharma LP, Stamford, CT
(Co chair)

Wendy C. Goldstein, Esq.
Partner, Epstein Becker & Green P.C, New York, NY
(Co chair)
PRECON II: RECENT GOVERNMENT SETTLEMENTS AND LESSONS LEARNED

John T. Bentivoglio, Esq.
Partner, Skadden Arps LLP, Washington, DC
(Co chair)

Peter S. Spivack, Esq.
Partner, Hogan & Hartson, Washington, DC
(Co chair)
PRECON III: INTERNET AND SOCIAL NETWORKING COMMUNICATIONS

Daniel A. Kracov, Esq.
Partner and Chair, Arnold & Porter LLC, FDA and Healthcare Practice, Washington, DC
(Co chair)



Matthew M. Malloy, Esq.
Director and Associate General Counsel, The Procter & Gamble Company
(Co chair)
FULL DAY TRACKS ON
TRACK I: COMPLIANCE PROGRAM ELEMENTS: HOW TO IMPLEMENT AND ENHANCE A PHARMACEUTICAL COMPLIANCE PROGRAM TO MEET EVOLVING REGULATORY STANDARDS

Doreen F. Shulman
Vice President, Chief Compliance and Ethics Officer, Bristol-Myers Squibb, Princeton, NJ
(Co chair)

Peter S. Spivack, Esq.
Partner, Hogan & Hartson, Washington, DC
(Co chair)

Jack T. Tanselle
Director, Navigant Consulting, Inc., Chicago, IL
(Co chair)
TRACK II: AN INTEGRATED APPROACH TO COMPLIANCE: ADDRESSING HEALTHCARE FRAUD AND ABUSE COMPLIANCE RISKS THROUGHOUT A PRODUCTS LIFECYCLE

John T. Bentivoglio, Esq.
Partner, Skadden Arps LLP, Washington, DC
(Co chair)

Elizabeth V. Jobes, Esq.
Vice President and Chief Compliance Officer, Adolor Corporation, Exton, PA
(Co chair)

Brian Riewerts
Partner, Global Pharmaceuticals and Life Sciences, PricewaterhouseCoopers LLP, Baltimore, MD (Co chair)
TRACK III: TRANSPARENCY AND THIRD PARTY COMPLIANCE REQUIREMENTS

Eve Costopoulos
Vice President, Corporate Compliance, Schering-Plough Corporation, Kenilworth, NJ
(Co chair)

Kris Curry
Sr. Director, Compliance Operations, Pharmaceuticals Group, Health Care Compliance, Johnson & Johnson Pharmaceutical Research & Development, Titusville, NJ
(Co chair)

Gregory H. Levine, Esq.
Partner, Ropes & Gray, Washington, DC
(Co chair)

Paul J. Silver
Managing Director, Practice Leader, Life Sciences Advisory Services, Huron Consulting Group, Atlanta, GA
(Co chair)
TRACK IV: INSTITUTING A TRULY GLOBAL COMPLIANCE PROGRAM

Scott Bass, Esq.
Partner, Sidley Austin LLP, Washington, DC
(Co chair)

Kathleen Meriwether, Esq.
Principal, Fraud Investigation & Dispute Services, Ernst & Young LLP, Philadelphia, PA
(Co chair)

Caroline West, Esq.
Senior Vice President, Chief Compliance and Risk Officer, Shire Pharmaceuticals, Inc., Wayne, PA
(Co chair)
FEATURED FACULTY
Karla Stricker Anderson
Managing Director, PricewaterhouseCoopers LLP, McLean, VA

William R. Baker, III, Esq.
Partner, Latham & Watkins, Washington, DC

Michael Bell
President, R-Squared, Princeton, Junction, NJ

Jeffrey J. Brady
President, Advanced Health Media, LLC, Bridgewater, NJ

Jose Alexandre Buaiz Neto, Esq.
Partner, Pinheiro Neto Advogados, Brazil

Albert F. Cacozza, Jr., Esq.
Partner, Ropes & Gray LLP; Washington, DC

Greg Crouse, CPA
Partner, Pharmaceutical Compliance Investigative & Dispute Services, Ernst & Young, Washington, DC

Leila A. Daiuto
Director, Life Sciences & Healthcare, Axentis, Inc., Cleveland, OH

Meghan Davis
Manager, Life Sciences Advisory Services, Huron Consulting Group, New York, NY

Mark A. DeWyngaert, MBA, PhD
Managing Director, Huron Consulting Group, New York, NY

Howard L. Dorfman, Esq.
Counsel, Life Sciences Group, Ropes & Gray LLC, New York, NY

Jeffrey K. Francer, Esq.
Assistant General Counsel, Pharmaceutical Research and Manufacturers Association, Washington, DC

Michele W. Garvin, JD, PhD
Partner, Ropes & Gray LLP, Boston, MA

Debjit A. Ghosh, MS, MPH
Managing Director, Huron Consulting Group, New York, NY

Michael Giffin
Director of Life Sciences, World Class International, New York, NY

Saul B. Helman, MD
Managing Director, Navigant Consulting, Inc., Chicago, IL

Mary Holloway
President - Sales and Marketing, DMH BioPharm Advisors, LLC, Bridgewater, NJ


Marci Juneau
Huron Consulting Group, New York, NY

Anup Kharode
Senior Manager, US Pharmaceutical and Life Sciences Advisory, PricewaterhouseCoopers LLP, Philadelphia, PA

Keith M. Korenchuk, JD, MPH
Partner, Arnold & Porter, Washington, DC

Ann E. Lewis, Esq.
Counsel, Ropes and Gray, former Vice-President and Senior Counsel, U.S. Healthcare Law Compliance, Bristol-Myers Squibb, New York, NY

Dee Mahoney
President - Operations, DMH BioPharm Advisors, LLC, New York, NY

Meredith Manning, Esq.
Partner and Co-director, Pharmaceutical and Biotechnology Practice Group, Hogan & Hartson, Washington, DC

Mary Ann Northrup
Associate Director, Navigant, Inc., Chicago, IL

John Patrick Oroho, Esq.
Executive Vice President, Porzio Pharmaceutical Services, Principal, Porzio, Bromberg & Newman PC, Morristown, NJ

Kelly N. "Nikki" Reeves, MPA, JD
Partner, King & Spalding LLP, Washington, DC

Chuck Rosenberg, Esq.
Partner, Hogan & Hartson LLP; Washington, DC

James C. Stansel, Esq.
Partner, Sidley Austin LLP; Washington, DC

Jim Tizzard
Chief Executive Officer, WCI Consulting Limited, Denmead, Hampshire, UK

Dave Wysocky
Director, Pharmaceutical and Life Sciences Advisory Services, PricewaterhouseCoopers LLP, Lebanon, NJ

SPONSORED BY:
The Pharmaceutical Compliance Forum (PCF) is a coalition of senior compliance professionals and legal counsel from more than 50 of the largest research-based pharmaceutical manufacturers. The PCF was founded in early-1999 by compliance professionals from the pharmaceutical industry to promote effective corporate compliance programs. The members meet twice a year, for two days, focusing on open and informal sharing of compliance information, best practices, and current developments in the field, and sponsors a two-day international compliance congress in the Spring and a three-day US compliance congress each Fall.
PRECEDED BY

FOURTH MEDICAL DEVICE REGULATORY, REIMBURSEMENT AND COMPLIANCE CONGRESS
A Hybrid Conference and Internet Event
November 9 - 11, 2009
JW Marriott Hotel
Washington, DC
www.DeviceCongress.com
CONGRESS CO CHAIRS

Colleen M. Craven
Vice President, Corporate Compliance & Business Practices, Endo Pharmaceuticals, Chadds Ford, PA

Margaret K. Feltz
Associate Director, Corporate Compliance, Purdue Pharma LP, Stamford, CT

Lori Queisser
Senior Vice President, Global Compliance and Business Practices, Schering-Plough Corporation, Kenilworth, NJ
PLANNING COMMITTEE:
Click here to view the members of the Planning Committee.
MEDIA PARTNER:



GRANTORS:
DIAMOND

SILVER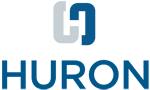 BRONZE







ADDITIONAL
OTHER SPONSORS:
ASSOCIATIONS






PUBLICATIONS