Sponsored by
The Pharmaceutical
Compliance Forum



ELEVENTH ANNUAL PHARMACEUTICAL REGULATORY AND COMPLIANCE CONGRESS AND BEST PRACTICES FORUM


Transformational Learning - Effective Knowledge Exchange

October 20 - 22, 2010
JW Marriott Hotel
Washington, DC

KEYNOTE SPEAKERS

Thomas W. Abrams, RPh, MBA
Director, Division of Drug Marketing, Advertising, and Communications, Center for Drug Evaluation and Research (CDER), Food and Drug Administration, Silver Spring, MD

Richard A. Feinstein, Esq.
Director, Bureau of Competition, Federal Trade Commission, Former Supervisor, Antitrust Division, US Department of Justice, Washington, DC

Mary E. Riordan, Esq.
Senior Counsel, Office of Counsel to the Inspector General, Office of Inspector General, Department of Health and Human Services, Washington, DC

Paul E. Kalb, JD, MD
Partner, Sidley Austin LLP, Washington, DC

Brenton L. Saunders, JD, MBA
Chief Executive Officer, Bausch + Lomb, Rochester, NY

Tony West, Esq.
Head, Civil Division, US Department of Justice, Former California Special Assistant Attorney General, Former Assistant US Attorney, Northern California, Washington, DC
PRECONFERENCE SESSIONS
Preconference I: Compliance Basics
Preconference II: Internet and Social Networking Communication Update
FEATURED PLENARY SESSIONS
OIG Update
DoJ Update
FTC Update
FDA Update
PCF Pharmaceutical Compliance Professional and Legal Counsel Roundtable

Roundtable on Federal Sunshine Act and State Disclosure Laws
Global Compliance: Reports from the Field
Individual Liability Panel
Conflicts of Interest Panel
Former Regulator Panel: What I can Say now that I am out of Government
TRACK SESSIONS
Morning Track I: Advanced Issues in Auditing and Monitoring
Morning Track II: Internal and External Investigations Update
Morning Track III: Research & Development and Clinical Trials
Morning Track IV: Federal Sunshine Act and State Disclosure Laws Update
Afternoon Track I: Compliance Program Trends and Best Practices
Afternoon Track II: Healthcare Professionals Compliance Update
Afternoon Track III: Government Price Reporting Update
Afternoon Track IV: FCPA Compliance Update
CONGRESS CO CHAIRS

Colleen M. Craven
Vice President, Corporate Compliance & Business Practices, Endo Pharmaceuticals, Chadds Ford, PA

Margaret K. Feltz
Director, Corporate Compliance, Purdue Pharma LP, Stamford, CT

Kelly B. Freeman, PhD
Ethics and Compliance Officer, Eli Lilly and Company, Indianapolis, IN

Michael L. Shaw
Vice President & Compliance Officer, GlaxoSmithKline-NA Pharmaceuticals, Former Senior Counsel, Office of Inspector General, Philadelphia, PA
PRECONFERENCE AND TRACK SESSION CO CHAIRS
COMPLIANCE BASICS CO CHAIRS

Wendy C. Goldstein, Esq.
Partner, Epstein Becker & Green PC, New York, NY

Lucy Rose, MBA
President, Lucy Rose and Associates, Roseland, VA
INTERNET AND SOCIAL NETWORKING CO CHAIR

Natasha Nelson
Former Executive Director, Ethics and Compliance, Novartis Pharmaceuticals, Former Executive Director, Chief Ethics and Compliance Officer, Daiichi-Sankyo, New York, NY
ADVANCED ISSUES IN AUDITING AND MONITORING CO CHAIRS

Debjit A. Ghosh, MS, MPH
Managing Director, Life Sciences Advisory Services, Huron Consulting Group, New York, NY

A. Monica Jonhart
Senior Director, Ethics, Quality & Compliance, Otsuka America, Princeton, NJ
INTERNAL AND EXTERNAL INVESTIGATIONS UPDATE CO CHAIRS

John T. Bentivoglio, Esq.
Partner, Skadden Arps LLP, Washington, DC

Gary F. Giampetruzzi, Esq.
Assistant General Counsel and Chief of Government Investigations, Pfizer, Inc., New York, NY
RESEARCH & DEVELOPMENT AND CLINICAL TRIALS CO CHAIRS


Anup Kharode
Director, Pharmaceutical & Life Sciences Practice, PricewaterhouseCoopers LLP, Philadelphia, PA

Laura A. Wittenauer
Ethics and Compliance Officer, Lilly Research Laboratories, Eli Lilly & Company, Indianapolis, IN
ADVANCED COMPLIANCE STRATEGIES RE FEDERAL SUNSHINE ACT AND STATE DISCLOSURE LAWS CO CHAIRS

Jennifer Colapietro
Partner, Pharmaceutical and Life Sciences Practice, PricewaterhouseCoopers, LLP, Florham Park, NJ

Heidi Straub
Senior Director, Physician Aggregate Spend Team (PhAST), Eli Lilly and Company, Indianapolis, IN
COMPLIANCE PROGRAM TRENDS AND BEST PRACTICES CO CHAIRS

Mark A. DeWyngaert, MBA, PhD
Managing Director, Huron Consulting Group, New York, NY

Paul J. Silver
Practice Leader, Life Sciences Advisory Services, Huron Consulting Group, LLC, Atlanta, GA
HEALTHCARE PROFESSIONALS COMPLIANCE UPDATE CO CHAIRS

Ann E. Lewis, Esq.
Counsel, Ropes and Gray, New York, NY




Thomas Glavin, Esq.
Vice President and Deputy Compliance Officer, Shire Pharmaceuticals, Philadelphia, PA
GOVERNMENT PRICE REPORTING UPDATE CO CHAIRS


Joseph J. Skupen
Senior Director, US Corporate Compliance, sanofi-aventis US, Bridgewater, NJ

Jerry R. Wolf
Director, Healthcare Dispute, Compliance and Investigation Practice, Navigant Consulting, Inc., Philadelphia, PA
FCPA COMPLIANCE UPDATE CO CHAIRS

Keith M. Korenchuk, JD, MPH
Partner, Arnold & Porter, Washington, DC

Kathleen Meriwether, Esq.
Principal, Fraud Investigation & Dispute Services, Ernst & Young, Philadelphia, PA

Gonzalo M. Cornejo, Esq.
Vice President and Associate General Counsel, GlaxoSmithKline, Philadelphia, PA
FEATURED FACULTY
ON THE SUNSHINE ACT AND STATE DISCLOSURE LAWS

William E. Buzzeo, MS
Vice President and General Manager Compliance Solutions Division, Cegedim Relationship Management, Richmond, VA

Karen Lowney
Senior Director, Global Compliance, Cephalon, Frazer, PA

Rore Middleton, Esq.
Corporate Compliance Consultant, Purdue Pharma, Stamford, CT

Trudy J. Seeley, Esq.
Compliance Manager, State Law Compliance, and US Corporate Compliance, sanofi-aventis, Bridgewater, NJ

Heidi Straub
Senior Director, Physician Aggregate Spend Team (PhAST), Eli Lilly and Company, Indianapolis, IN
ON ADVANCED ISSUES IN AUDITING AND MONITORING



A. Monica Jonhart
Senior Director, Ethics, Quality & Compliance, Otsuka America Pharmaceutical, Inc., Princeton, NJ



Gary Mendelsohn
Assistant Field Director, Corporate Compliance, Astellas US LLC, Evanston, IL



Amy Pawloski
Director, US Pharmaceuticals Compliance and Ethics Monitoring, Bristol-Myers Squib, Princeton, NJ



Angela Rodin, MBA
Vice President, Global IT Audit, GlaxoSmithKline, Philadelphia, PA

Chris Santarcangelo
Assistant Director, Corporate Compliance, Purdue Pharma LP, Stamford, CT



Diane Tolzman
Senior Director, Sales, Marketing and Global Compliance, Astellas US LLC, Vancouver, WA
ON INDIVIDUAL LIABILITY

Thomas E. Costa
Vice President, US Pharmaceuticals Compliance and Ethics, Bristol-Myers Squib, Princeton, NJ

Thomas M. Gallagher, Esq.
Partner and Chair, White Collar and Corporate, Investigations Practice Group, Pepper Hamilton LLP, Philadelphia, PA

Anne Nobles, Esq.
Chief Ethics and Compliance Officer and Senior Vice President, Enterprise Risk Management, Eli Lilly and Company, Indianapolis, IN

Allen Waxman, Esq.
Partner and Chair, Life Sciences Group, Kaye Scholer, Former General Counsel, Pfizer Inc., New York, NY
ON CONFLICTS OF INTEREST

Mark Barnes, Esq.
Chief Research Compliance Officer & Sr. Advisor to Provost, Office of Sponsored Programs, Harvard University, Lecturer on Law, Harvard Law School, Cambridge, MA

Thomas P. Stossel, MD
American Cancer Society Professor of Medicine, Director, Translational Medicine Division, Senior Physician, Hematology Division, American Cancer Society Professor of Medicine, Brigham & Women's Hospital, Harvard Medical School, Boston, MA
ON GLOBAL COMPLIANCE

Ted Acosta, Esq.
Principal, Ernst & Young LLP, New York, NY and Paris, France

Scott Bass, Esq.
Partner and Chair, Global Life Sciences Team, Sidley Austin LLP, Washington, DC



Gordon M. Chapman
Executive Director, Compliance and Ethics, Asia Pacific, Bristol-Myers Squibb, New York, NY

Gabor Danielfy
Senior Director, Health Care Compliance and Privacy EMEA, Johnson & Johnson, Issy-les-Moulineaux, France

Juan Francisco Millan, MD
Executive Director, CETIFARMA, (Pharma Industry Association), Mexico City, Mexico
FORMER REGULATOR PANEL

John T. Bentivoglio, Esq.
Partner, Skadden Arps LLP, Former Special Counsel for Healthcare Fraud, and Chief Privacy Officer, US Department of Justice, Washington, DC

Laurence J. Freedman, Esq.
Partner, Patton & Boggs, Former Assistant Director, Fraud Section, Commercial Litigation Branch, Civil Division, US Department of Justice, Washington, DC

Michael K. Loucks, Esq.
Partner, Skadden Arps LLP, First Assistant US Attorney, US Attorney's Office for the District of Massachusetts, Washington, DC

Meredith Manning, Esq.
Partner, Hogan Lovells US LLP, Former Assistant US Attorney, Civil Division, US Attorney's Office, Former Associate Chief Counsel, Food and Drug Administration, Washington, DC

Kathleen Meriwether, Esq.
Principal, Fraud Investigation & Dispute Services, Ernst & Young, Former Assistant United States Attorney, Eastern District of Pennsylvania, Department of Justice, Philadelphia, PA

Kirk Ogrosky, Esq.
Partner, Arnold & Porter, Former Deputy Chief, Fraud Section, Criminal Division, US Department of Justice; Former Assistant US Attorney, US Attorney's Office for the Southern District of Florida; Former Assistant Attorney General, Kentucky, Washington, DC
COMPLIANCE PROFESSIONAL AND IN HOUSE COUNSEL

Susan Barsky
R&D Compliance and Process Manager, Shire Pharmaceuticals, Philadelphia, PA

Eve Costopoulos, Esq.
Chief Compliance Officer, Eisai Inc., Woodcliff Lake, NJ



Joshua Drew, Esq.
Director, Corporate Compliance & Business Practices, Endo Pharmaceuticals, Chadds Ford, PA


Thomas D. Forrester, Esq.
Vice President, US Corporate Compliance Officer, sanofi-aventis, Bridgewater, NJ




Maria Kennedy, Esq.
Assistant General Counsel, Johnson & Johnson, New Brunswick, NJ

Douglas M. Lankler, Esq.
Senior Vice President, Chief Compliance Officer, Pfizer, New York, NY



Debra Neumann
Director, Endo Pharmaceuticals, Chadds Ford, PA

Doreen F. Shulman
Vice President, Chief Compliance and Ethics Officer, Bristol-Myers Squibb, Princeton, NJ



Kathy Tench
Director, Huron Consulting Group, New York, NY



Caroline West, Esq.
Senior Vice President Chief Compliance Officer, Shire Pharmaceuticals, Wayne, PA
ADVISORS AND LEGAL COUNSEL

Eric Baim
Attorney at Law, Hogan Lovells US LLP, Washington, DC

Dennis Barnes, JD, CPA
Director, Healthcare Dispute, Compliance and Investigation Practice, Navigant Consulting, Inc., Philadelphia, PA

Eve M. Brunts, Esq.
Partner, Ropes and Gray, Boston, MA


Katherine Buckley
Director, Pharmaceutical & Life Sciences Practice, PricewaterhouseCoopers, LLP, Philadelphia, PA

Albert F. Cacozza, Jr., Esq.
Partner, Ropes and Gray, Washington, DC



Gregory A. Crouse, CPA
Partner, Pharmaceutical Compliance Investigative & Dispute Services, Ernst & Young LLP, Tampa, FL

Susan Dunne
Director, Life Sciences Advisory Services, Huron Consulting Group, Washington, DC

Max Duprat
Director, Pharmaceutical & Life Sciences Practice, PricewaterhouseCoopers, LLP, Florham Park, NJ

Eileen Erdos
Partner, Ernst & Young LLP, Cleveland, OH

John Gould
Associate, Arnold & Porter, Washington, DC

Thomas A. Gregory
Partner, Ernst & Young, Atlanta, GA

Saul B. Helman, MD
Managing Director, Healthcare Dispute, Compliance and Investigation Practice, Navigant Consulting, Inc., Chicago, IL

Marci Juneau
Manager, Life Sciences Advisory Services, Huron Consulting Group, Atlanta, GA


Anup Kharode
Director, Pharmaceutical & Life Sciences Practice, PricewaterhouseCoopers, LLP, Philadelphia, PA

Gregory H. Levine, Esq.
Partner, Ropes and Gray, Washington DC

Joshua S. Levy, Esq.
Partner, Ropes and Gray, Boston, MA

Morgan Miller, Esq.
Partner, Litigation Department, Paul, Hastings, Janofsky & Walker, LLP, Washington, DC

Vernessa T. Pollard, Esq.
Counsel, Arnold & Porter LLP, Former Associate Chief Counsel, Food and Drug Administration, Washington, DC

Kelly N. "Nikki" Reeves, MPA, JD
Partner, King & Spalding LLP, Washington, DC

Peter S. Spivack, Esq.
Partner, Hogan Lovells US LLP, Washington, DC

Jack T. Tanselle, MBA
Director, Healthcare Dispute, Compliance and Investigation Practice, Navigant Consulting, Inc., Chicago, IL

Manny Tzavlakis
Director, Life Sciences Advisory Services, Huron Consulting Group, New York, NY

Rosemary E. Weghorst
Life Sciences Advisory Services, Huron Consulting Group, Atlanta, GA


Sharon White
Director, Pharmaceutical & Life Sciences Practice, PricewaterhouseCoopers LLP, Philadelphia, PA

Constance Wilkinson, Esq.
Member of the Firm, EpsteinBeckerGreen, Washington, DC

Jerry Wolf
Director, Healthcare Dispute, Compliance and Investigation Practice, Navigant Consulting, Inc., Philadelphia, PA

David J. Wysocky
Director, Pharmaceutical & Life Sciences Practice, PricewaterhouseCoopers, LLP, Florham Park, NJ

SPONSORED BY:
The Pharmaceutical Compliance Forum (PCF) is a coalition of senior compliance professionals and legal counsel from more than 50 of the largest research-based pharmaceutical manufacturers. The PCF was founded in early-1999 by compliance professionals from the pharmaceutical industry to promote effective corporate compliance programs. The members meet twice a year, for two days, focusing on open and informal sharing of compliance information, best practices, and current developments in the field, and sponsors a two-day international compliance congress in the Spring and a three-day US compliance congress each Fall.
GRANTORS:
DIAMOND


SILVER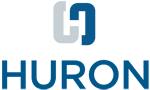 BRONZE






MEDIA PARTNERS:



CO SPONSORS:
ASSOCIATIONS






PUBLICATIONS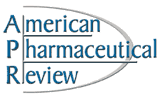 PCF PHARMA CONGRESS PLANNING COMMITTEE
Colleen M. Craven
Vice President, Corporate Compliance & Business Practices, Endo Pharmaceuticals (Co chair)

Margaret K. Feltz
Director, Corporate Compliance, Purdue Pharma LP (Co chair)

Kelly B. Freeman, PhD
Ethics and Compliance Officer, Eli Lilly and Company (Co chair)

Michael L. Shaw
Vice President & Compliance Officer, GlaxoSmithKline-NA Pharmaceuticals (Co chair)

Timothy Ayers, Esq.
Senior Director, Associate General Counsel, Allos Therapeutics, Inc.

Scott Bass, Esq.
Partner, Sidley Austin LLP

John T. Bentivoglio, Esq.
Partner, Skadden Arps LLP

Kevin L. Espinoza
US Deputy Compliance Officer, North America Pharmaceuticals, GlaxoSmithKline

Thomas Forrester
Vice President, US Corporate Compliance Officer, sanofi-aventis

Wendy C. Goldstein, Esq.
Partner, Epstein Becker & Green

Elizabeth V. Jobes, Esq.
Vice President and Chief Compliance Officer, Adolor

Jonathan Kellerman
Partner, Global Pharmaceutical Advisory Services Group, PricewaterhouseCoopers LLP

Ann Lewis, Esq.
Partner, Ropes & Gray

Kathleen Meriwether, Esq.
Principal, Fraud Investigation & Dispute Services, Ernst & Young

Kelly N. "Nikki" Reeves, MPA, JD
Partner, King & Spalding LLP

Doreen F. Shulman
Vice President, Chief Compliance and Ethics Officer, Bristol-Myers Squibb

Paul J. Silver
Managing Director, Huron Consulting Group

Peter S. Spivack, Esq.
Partner, Hogan Lovells US LLP

Jack T. Tanselle
Director, Navigant Consulting, Inc.

Caroline West, Esq.
Senior Vice President, Chief Compliance and Risk Officer, Shire Pharmaceuticals, Inc.
SAVE THE DATE
FIRST ANNUAL SUMMIT ON DISCLOSURE FOR DRUG,
DEVICE AND BIOTECH COMPANIES
A Hybrid Conference, Internet Event and Training Tool
March 9 - 11, 2011
Renaissance Washington DC Hotel
Washington, DC
www.DisclosureSummit.com