Sponsored by
The Pharmaceutical
Compliance Forum



FIFTEENTH ANNUAL PHARMACEUTICAL REGULATORY AND COMPLIANCE CONGRESS


Transformational Learning - Effective Knowledge Exchange

November 3 - 5, 2014
Hyatt Regency on Capitol Hill
Washington, DC

KEYNOTE SPEAKERS

Thomas W. Abrams, RPh, MBA
Director, Office of Prescription Drug Promotion, Food and Drug Administration, Silver Spring, MD

Douglas Brown
Deputy Director, Data Sharing & Partnership Group, Center for Program Integrity, Centers for Medicare and Medicaid Services, US Department of Health and Human Services, Baltimore, MD

Mary E. Riordan, Esq.
Senior Counsel, Office of Counsel to the Inspector General, Office of Inspector General, US Department of Health and Human Services, Washington, DC

Sara Miron Bloom, Esq.
Assistant United States Attorney, US Attorney's Office, District of Massachusetts, US Department of Justice, Boston, MA

Michael Blume, Esq.
Director, Consumer Protection Branch of the Civil Division, US Department of Justice, Washington, DC

Charlene Keller Fullmer, Esq.
Assistant United States Attorney, US Attorney's Office, Eastern District of Pennsylvania, US Department of Justice, Philadelphia, PA



Richard Robinson, Esq.
Section Chief-Major Frauds, Criminal Division, United States Attorney's Office, Central District of California, Los Angeles, CA
FEATURING A COMPLIANCE OFFICER ROUNDTABLE

Regina Gore Cavaliere, Esq.
Vice President and Chief Compliance Officer, Otsuka America Pharmaceutical, Inc., Princeton, NJ

Lauran S. D'Alessio
Vice President, Global Compliance Organization, Merck & Co., Inc., Whitehouse Station, NJ

Sujata Dayal
Vice President Health Care Compliance and Privacy, Pharmaceuticals, Johnson & Johnson, Former Global Chief Compliance Officer, and Corporate Vice President, Biomet,Inc., Former Member, PCF Executive Committee, Chicago, IL

Michael L. Shaw, Esq.
Vice President and Compliance Officer, GlaxoSmithKline-NA Pharmaceuticals, Former Senior Counsel, Office of Inspector General, US Department of Health and Human Services, Former Member, PCF Executive Committee, Philadelphia, PA

Kris Curry
Principal, Fraud Investigation and Dispute Services, Ernst & Young LLP, Former Vice President, Health Care Compliance, Pharmaceuticals Group, Johnson & Johnson, Philadelphia, PA (Moderator)
A QUI TAM ROUNDTABLE

Jamie M. Bennett, Esq.
Partner, Ashcraft & Gerel, LLP, Former Assistant United States Attorney, District of Maryland, Washington, DC

Suzanne E. Durrell, Esq.
Principal, Durrell Law Office, an Affiliate of the Whistleblower Law Collaborative; Former Deputy Associate Attorney General, United States Justice Department, Boston, MA

Lesley Ann Skillen, Esq.
Partner, Getnick & Getnick LLP, New York, NY

Virginia "Ginny" A. Gibson, Esq.
Partner, Hogan Lovells LLP, Former Executive Assistant U.S. Attorney, Eastern District of Pennsylvania, Philadelphia, PA (Moderator)
A TRANSPARENCY AND SUNSHINE ACT ROUNDTABLE

Maya A. Babu, MD, MBA
Member, Board of Trustees, American Medical Association, Neurosurgery Resident, Mayo Clinic, Rochester, MN

Douglas Brown
Deputy Director, Data Sharing & Partnership Group, Center for Program Integrity, Centers for Medicare and Medicaid Services, US Department of Health and Human Services, Baltimore, MD

John Murphy, Esq.
Assistant General Counsel, PhRMA, Former Senior Director, State Government Relations, Health Policy, Biotechnology Industry Organization, Washington, DC

Charles Ornstein
Senior Reporter, ProPublica, Vice President, Association of Health Care Journalists, Awardee, Pulitzer Prize for Public Service, Washington, DC

Margaret K. Feltz, Esq.
Executive Director, Corporate Compliance, Purdue Pharma LP, Member, PCF Executive Committee, Stamford, CT
PRECONFERENCE SESSIONS

Preconference I: Advanced Issues in Domestic and Global Transparency
Preconference II: Innovations in Auditing and Monitoring
Preconference III: Advanced Issues and Best Practices in Investigations
Preconference IV: Global Compliances Issues and Programs

PLENARY SESSIONS

Keynote: OIG Update
Keynote: DOJ Update
Keynote: FDA-OPDP Update
Keynote: CMS Sunshine Act Implementation Update
Qui Tam Panel
Compliance Officer Roundtable
Compliance Department - C-suite Collaboration
Transparency Update: Status of Sunshine Act Compliance
Off-Label Communications and the Constitution

PHARMA CONGRESS IS




MINI SUMMITS

Mini Summit I: Compliance Risk Assessments
Mini Summit II: Advanced Issues in Monitoring
Mini Summit III: Anti-corruption Update: FCPA, UK Bribery Act and Beyond
Mini Summit IV: Post-CIA Compliance: Maintaining the Momentum
Mini Summit V: Pharma Privacy and Security Update
Mini Summit VI: Compliance Considerations in Patient Support Programs
Mini Summit VII: Compliance Issues Raised by Mergers, Acquisitions, and Alliances
Mini Summit VIII: Communications and Training
Mini Summit IX: Compliance in Medical Affairs
Mini Summit X: Government Pricing and Contracting

AND TWO HALF-DAY, CLOSED SESSIONS

INDUSTRY-ONLY COMPLIANCE BEST PRACTICES THINK TANK
(Industry-only session for pharmaceutical company Compliance professionals and in-house counsel only)
INDUSTRY CONSULTANT/LEGAL COUNSEL COMPLIANCE BEST PRACTICES THINK TANK
(Session for consultants and legal counsel to the pharmaceutical industry only)
FEATURED FACULTY

BJ D'Avella, MBA
Director, Huron Consulting Group, New York, NY

Yogesh Bahl, CPA, MBA
Managing Director, AlixPartners, New York, NY

Brian Barry, Esq.
Compliance Counsel, EMD Serono, Inc., Rockland, MA

Rachel Batykefer, CCEP
Associate Director of Global Compliance, Teva Pharmaceuticals, Philadelphia, PA

Michael D. Bell, Esq.
President, R-Squared, Princeton, NJ

John T. Bentivoglio, Esq.
Partner, Skadden Arps LLP, Former Special Counsel for Healthcare Fraud and Chief Privacy Officer, US Department of Justice, Washington, DC

Brian A. Bohnenkamp, JD, MHA
Senior Associate, FDA & Life Sciences Practice Group, King & Spalding, Washington, DC


Cynthia Bongiovanni, R.Ph.
Director, U.S. Compliance & Ethics, Bristol-Myers Squibb, New Brunswick, NJ

Mary Bradley, PharmD
Healthcare Compliance Officer, Johnson & Johnson, Titusville, NJ

Debra Bromson, Esq.
Senior Corporate Counsel and Head of Privacy, Jazz Pharmaceuticals, Former Senior Counsel Commercial and Privacy, AstraZeneca Pharmaceuticals LP, Philadelphia, PA

Katherine Buckley, MBA
Director, Pharmaceutical and Life Sciences Risk & Compliance, PwC LLC, Philadelphia, PA

Jae Burnett
Director of Compliance, Masimo, Los Angeles, CA

Thomas Cornely
Health Care Compliance Officer, Pharmaceuticals Group, Johnson & Johnson, Horsham, PA

Eve Costopoulos
Vice President, Chief Ethics & Compliance Officer, Eisai Inc., Woodcliff Lake, NJ

Paul Curtin, Esq.
Compliance Officer - Global Research and Development, Actavis, Former Head of Compliance - Ex-US, Forest Laboratories, New York, NY

Avril McKean Dieser, MA, JD
Senior Counsel, AbbVie, Inc., Former Senior Counsel, UCB, Inc., Atlanta, GA

Sarah K. diFrancesca, Esq.
Associate, Health Care & Life Sciences Regulatory Group, Cooley, LLP, New York, NY

Justin Dillon
Vice President, Chief Compliance Officer, Cegedim, Former Vice President, Chief Ethics and Compliance Officer, Ipsen Biopharmaceuticals, Inc., Former Deputy Ethics & Compliance Officer, North America Pharma and Vaccines, GlaxoSmithKline, Former Deputy Compliance Officer, Global Compliance Organization, Merck, New York, NY

Kevin L. Espinoza, MBA
Vice President, Ethics & Compliance, BTG International, Raleigh, NC

Kate Farrington
Associate Director, Aggregate Spend, Actavis, New York, NY

Alison Fethke, Esq.
Counsel, Ropes & Gray, Former Division Counsel, Legal Regulatory and Compliance, Abbvie, Inc., Chicago, IL

Christopher Fletchall, MBA
Senior Advisor Ethics and Compliance, Eli Lilly and Company, Indianapolis, IN

David Gherlein, Esq.
Director, R&D Compliance at Takeda Pharmaceuticals USA, Chicago, IL

Gary F. Giampetruzzi, Esq.
Partner, Paul Hastings, Former Vice President and Assistant General Counsel, Head of Government Investigations, Pfizer Inc., New York, NY

Jim Gibney
Senior Director - Compliance, Regeneron Pharmaceuticals, Former Director, Worldwide Programs and US Investigations - Corporate Compliance, Pfizer, Tarrytown, NY

Wendy C. Goldstein, Esq.
Partner, Health Care & Life Sciences Regulatory Practice, Cooley, LLP, New York, NY



Karen D. Green
R&D Health Care Compliance Officer, Pharmaceuticals Group, Johnson & Johnson, Titusville, NJ

Saul Helman, MD
Managing Director and Life Sciences Practice Leader, Navigant Consulting, Inc., Indianapolis, IN

Erik Eglite, MBA, JD, DPM
Vice President, Chief Compliance Officer and Corporate Counsel, Lundbeck Pharmaceuticals, Chicago, IL

David Hodgson, CPA
Partner, Deloitte & Touche LLP, New York, NY

Marcy Imada
Principal, Deloitte & Touche LLP, Los Angeles, CA

Darren R. Jones
Director, Polaris, New York, NY

Paul E. Kalb, JD, MD
Partner and Global Coordinator, Life Sciences Practice, Sidley Austin LLP, Washington, DC

Jonathan Kellerman
Principal, Pharmaceutical and Life Sciences Advisory, PwC, Florham park, NJ

James Koenig, Esq.
Global Leader, Commercial Privacy and Health Cybersecurity and Incident Response, Booz Allen Hamilton, Philadelphia, PA

Keith M. Korenchuk, JD, MPH
Partner, Arnold & Porter LLP, Washington, DC

Daniel A. Kracov, Esq.
Partner and Head, FDA and Healthcare Practice, Arnold & Porter, Washington, DC

Kirt Kraeuter, MGA
Head of Compliance, European Markets, Australia/New Zealand, & Canada, Bristol-Myers Squibb, Philadelphia, PA

Terri Ledva
Senior Manager Compliance, Iroko Pharmaceuticals, Philadelphia, PA

Miree Lee, MS, MBA
Government Pricing & Commercial Contracts Consultant, Miree Lee Consulting, LLC, Former Director, Contracts & Pricing, Daiichi Pharmaceutical Corporation, Phoenix, AZ

Ed Leskauskas
Vice President, Ethics and Compliance, Ipsen Biopharmaceuticals; Former Director, US Pharmaceuticals Compliance and Ethics, Bristol-Myers Squibb, Basking Ridge, NJ

Liz Lewis, Esq.
Chief Counsel and Chief Compliance Officer and Head, Patient Advocacy, Takeda Pharmaceuticals International Co/Millennium: The Takeda Oncology Company, Boston, MA

Elizabeth F. Lindquist, Esq.
Associate, FDA & Life Sciences Practice Group, King & Spalding, Washington, DC

Michael K. Loucks, Esq.
Partner, Skadden Arps LLP, Former Acting United States Attorney, US Attorney's Office for the District of Massachusetts, Washington, DC

Judy Lynch
Senior Vice President, Employee Services, GlaxoSmithKline, Drexel Hill, PA



Stephanie Macholtz, Esq.
Director Corporate Compliance, Biogen Idec, Boston, MA

Susan Goetz Markel, CPA
Managing Director, Financial Advisory Services Group, AlixPartners; Former Chief Accountant, Division of Enforcement, US Securities and Exchange Commission, Washington, DC

Barbara McCullough
Director for Corporate Integrity Agreement Operations, AstraZeneca Pharmaceuticals LP, Philadelphia, PA

Jean McKiernan
Director, Advisory Pharmaceutical and Life Sciences, PwC LLP, Chicago, IL

Joan E. Meyer, Esq.
Partner and Chair, North America Compliance and Investigations Steering Committee, Baker & McKenzie LLP, Former Senior Counsel, Deputy Attorney General, US Department of Justice, Former First Assistant United States Attorney and Criminal Chief, United States Attorney's Office in the Western District of Michigan, Washington, DC

Agatha O'Malley, MStPH, JD
Head of Privacy, Shire Pharmaceuticals, Philadelphia, PA

John Patrick Oroho, Esq.
Executive Vice President and Chief Strategy Officer, Porzio Life Sciences, LLC, Principal, Porzio, Bromberg & Newman PC, Morristown, NJ

Bradford Patrick, Esq.
Division Counsel, AbbVie Inc., Chicago, IL

Kenneth R. Pina, RPH, JD
Founding Principal, Core Risks, Ltd., LLC, Former Vice President, General Counsel and Secretary , Rhone-Poulenc Rorer Pharmaceuticals Inc., Ardmore, PA

Lawrence P. Platkin
Vice President and Compliance Officer, Bayer Healthcare LLC, New York, NY

Lori (Van Duyn) Queisser
President, Queisser & Associates, Former SVP, Global Compliance and Business Practices, Schering-Plough, Former VP and Chief Compliance Officer, Eli Lilly and Company, Indianapolis, IN

John S. Rah, Esq.
Partner, Morgan Lewis, Washington, DC

Kelly N. "Nikki" Reeves, MPA, JD
Partner, King & Spalding LLP, Legal Counsel, Ad Hoc Sunshine and State Law Compliance Group, Washington, DC

Brian Riewerts
Partner, Global Pharmaceuticals and Life Sciences, PwC LLP, Baltimore, MD

Matthew Ruble
Senior Manager, Advisory Services, Grant Thornton LLP, Philadelphia, PA

Cliff Saffron, JD
Principal, KPMG LLP, New York, NY

Mark Scallon, MHA
Principal, KPMG LLP, San Francisco, CA

John D. Shakow, Esq.
Partner, FDA & Life Sciences Practice, King & Spalding, Washington, DC


Catherine S. Shimsky
Director, Policy and Risk Management, Novartis Pharmaceuticals Corporation, East Hanover, NJ

Michelle Shwery, M.Sc., MBA
Senior Director, Ethics and Compliance, Eli Lilly and Company, Indianapolis, IN

Eric H. Siegel, JD, MBA
Executive Vice President and General Counsel, Incyte Corporation, Former Chief Compliance Officer, EMD Serono, Philadelphia, PA

Paul Silver
Practice Leader and Managing Director, Huron Consulting Group, Atlanta, GA

Steve Sitek, MEd
Head of Learning, Novartis, Adjunct Professor, Rutgers Business School, East Hanover, NJ

Paul Subacius
Health Care Compliance Officer, Pharmaceuticals Group, Johnson & Johnson, Titusville, NJ

Jack T. Tanselle
Managing Director, Healthcare Dispute Compliance, and Investigation Practice, Navigant Consulting, Inc., Indianapolis, IN

Yuet-Ming Tham, Esq.
Partner, Sidley Austin LLP, Former, Asia-Pacific Regional Compliance Director, Pfizer, Former Deputy Public Prosecutor, Singapore, Hong Kong

Jonathan Turner, MSc
Senior Director, Corporate Compliance, Wright Medical Technology, Vice President and Founder, Wilson & Turner Incorporated, Memphis, TN

L. Stephan Vincze, LD, LLM, MBA
Partner, Polaris, Former Sr. VP, Chief Compliance Officer, Warner Chilcott, Former VP, Ethics & Compliance Officer/Privacy Officer, TAP Pharmaceutical Products Inc., Boston, MA

Lisa Walkush
Principal and Life Sciences Advisory Practice Leader, Grant Thornton LLP, Philadelphia, PA

Seth Whitelaw, JD, LLM, SJD
Director, Life Sciences Regulatory Compliance Practice, Deloitte & Touche LLP, Former R&D Compliance Officer, GlaxoSmithKline, Former Legal Compliance Officer, SmithKline Beecham, Philadelphia, PA

Paula Taylor Whitfield, Esq.
Senior Director, Assistant General Counsel, Eli Lilly and Company, Indianapolis, IN

David Wysocky, MBA
Partner, PwC LLC, New York, NY

Matthew Yesko, CPLP
Senior Consultant, Aquinas Leadership Group, Former Associate Director, Commercial Training, Inspire Pharmaceuticals, Raleigh, NC
2014 GLOBAL PHARMA COMPLIANCE CONGRESSES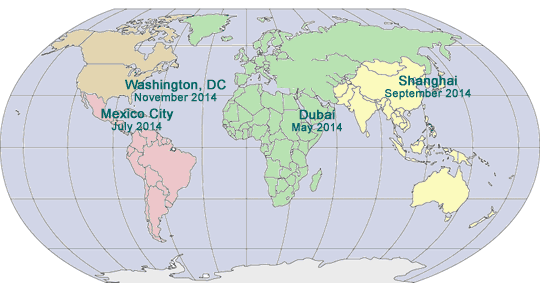 NINTH INTERNATIONAL PHARMACEUTICAL
COMPLIANCE CONGRESS
A Hybrid Conference and Internet Event
Sponsored by International Society of Healthcare Compliance Professionals (ETHICS)
Cosponsored by Pharmaceutical Compliance Forum (PCF)
May 11 - 13, 2015
Crowne Plaza Brussels - Le Palace
Brussels, Belgium
www.InternationalPharmaCongress.com


BROCHURE NOW AVAILABLE

Click here to download.
SPONSORED BY:
The Pharmaceutical Compliance Forum (PCF) is a coalition of senior compliance professionals and legal counsel from more than 50 of the largest research-based pharmaceutical manufacturers. The PCF was founded in early-1999 by compliance professionals from the pharmaceutical industry to promote effective corporate compliance programs. The members meet twice a year, for two days, focusing on open and informal sharing of compliance information, best practices, and current developments in the field, and sponsors a two-day international compliance congress in the Spring and a three-day US compliance congress each Fall.
CO CHAIRS

Gary DelVecchio
Executive Director, US Pharmaceutical Compliance and Ethics, Bristol-Myers Squibb Company, Plainsboro, NJ

Margaret K. Feltz, Esq.
Executive Director, Corporate Compliance, Purdue Pharma LP, Stamford, CT

Kelly B. Freeman, PhD
Senior Director, Ethics and Compliance, Eli Lilly and Company, Indianapolis, IN

Elizabeth V. Jobes, Esq.
Senior Vice President, Chief Compliance Officer, Auxilium Pharmaceuticals Inc., Philadelphia, PA
CONTINUING EDUCATION CREDITS
Accounting Professionals: Approved for up to 17.0 NASBA CPE credits.

Compliance Professionals: Approved for up to 18.3 Compliance Certification Board CCB Credits.

Attorneys: The Congress is currently pending approval to offer California and Pennsylvania MCLE Credit.

Click here for more information.


MEDIA PARTNER:

GRANTORS:
PLATINUM

GOLD

SILVER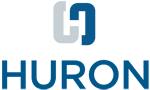 BRONZE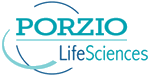 FOLLOW PHARMA CONGRESS ON


OTHER GLOBAL PHARMA CONGRESS CITIES
Washington, DC
Brussels
Paris
Rome
Berlin
Istanbul
Singapore
2012 - Budapest
2012 - Shanghai
2012 - São Paulo

2013 - Madrid
2013 - Kuala Lumpur

2014 - Dubai
2014 - Mexico City
PARTICIPATION OPTIONS
TRADITIONAL ONSITE ATTENDANCE
Simply register, travel to the conference city and attend in person.

Pros: subject matter immersion; professional networking opportunities; faculty interaction



LIVE AND ARCHIVED WEBCAST PARTICIPATION
Watch the conference in live streaming video over the Internet and at your convenience at any time 24/7 for the six months following the event.

The archived conference includes speaker videos and coordinated PowerPoint presentations.

Pros: Live digital feed and 24/7 Internet access for next six months; Accessible in office, at home or anywhere worldwide with Internet access; Avoid travel expense and hassle; No time away from the office




WEBCAST INTERFACE SAMPLE

Click here for a sample stream



This site complies with the HONcode standard for trustworthy health information:
verify here.