Sponsored by
The Pharmaceutical
Compliance Forum



EIGHTEENTH ANNUAL PHARMACEUTICAL AND MEDICAL DEVICE COMPLIANCE CONGRESS


Transformational Learning - Effective Knowledge Exchange

November 6 - 8, 2017
Mandarin Oriental
Washington, DC

CO CHAIRS

Timothy Ayers, JD, MPH
Vice President, Chief Compliance Officer, Horizon Pharma plc, Chicago, IL

Joseph Boyd
Director, Commercial Planning & Operations, Primus Pharmaceuticals, Inc., Scottsdale, AZ

Matthew D'Ambrosio, JD, MBA
Senior Vice President, Chief Compliance and Ethics Officer, Sunovion Pharmaceuticals Inc., Marlborough, MA

James Gibney
Senior Director of Compliance, Regeneron Pharmaceuticals, Tarrytown, NY

Jeffrey Kawalek, MBA
Associate Director, Compliance Risk, Novo Nordisk, New York, NY

Glenna Shen, JD, MBT
Executive Director, Worldwide Compliance and Business Ethics, Amgen Inc., Thousand Oaks, CA
2016-2017 GLOBAL PHARMA COMPLIANCE CONGRESSES



ELEVENTH INTERNATIONAL
PHARMACEUTICAL COMPLIANCE CONGRESS

Sponsored by International Society of Healthcare Compliance Professionals (ETHICS)
Cosponsored by Pharmaceutical Compliance Forum (PCF)
May 15 - 17, 2017
Lisbon Marriott Hotel
Lisbon, Portugal
www.InternationalPharmaCongress.com


EIGHTEENTH ANNUAL PHARMACEUTICAL AND MEDICAL DEVICE COMPLIANCE CONGRESS

A Hybrid Conference and Internet Event
Sponsored by Pharmaceutical Compliance Forum
November 6 - 8, 2017
Mandarin Oriental
Washington, DC
www.PharmaCongress.com


SEVENTH ASIA PACIFIC PHARMACEUTICAL AND
MEDICAL DEVICE COMPLIANCE CONGRESS

Sponsored by Asia Pacific Healthcare Industry Compliance Team
Cosponsored by International Society of Healthcare Ethics and Compliance Professionals (ETHICS) and Pharmaceutical Compliance Forum (PCF)
September 13 - 15, 2017
InterContinental Shanghai, Shanghai, China
www.AsianPharmaCongress.com

OTHER GLOBAL PHARMA CONGRESS CITIES

2007 - Brussels


2008 - Paris


2009 - Rome


2010 - Berlin



2011 - Istanbul


2011 - Singapore


2012 - Budapest


2012 - Shanghai



2012 - São Paulo


2013 - Madrid


2013 - Kuala Lumpur


2014 - Dubai



2014 - Mexico City


2014 - Shanghai


2015 - Manila


2016 - Warsaw






This site complies with the HONcode standard for trustworthy health information:
verify here.

SPEAKER PRESENTATION PROPOSALS
Speaker/Presentation Proposals for the Eighteenth Pharma Congress May Be Submitted Through Our Online Form
- Click Here -

SPONSORED BY:
The Pharmaceutical Compliance Forum (PCF) is a coalition of senior compliance professionals and legal counsel from almost 60 research-based pharmaceutical manufacturers. The PCF was founded in early-1999 by compliance professionals from the pharmaceutical industry to promote effective corporate compliance programs. The members meet several times a year, focusing on open and informal sharing of compliance information, best practices, and current developments in the field. PCF also sponsors this three-day compliance congress each Fall.
MEDIA PARTNERS:



FOLLOW PHARMA
CONGRESS ON


PHARMA CONGRESS IS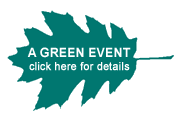 PARTICIPATION OPTIONS
TRADITIONAL ONSITE ATTENDANCE
Simply register, travel to the conference city and attend in person.

Pros: subject matter immersion; professional networking opportunities; faculty interaction



LIVE AND ARCHIVED WEBCAST PARTICIPATION
Watch the conference in live streaming video over the Internet and at your convenience at any time 24/7 for the six months following the event.

The archived conference includes speaker videos and coordinated PowerPoint presentations.

Pros: Live digital feed and 24/7 Internet access for next six months; Accessible in office, at home or anywhere worldwide with Internet access; Avoid travel expense and hassle; No time away from the office




WEBCAST INTERFACE SAMPLE

Click here for a sample stream