Sponsored by
The Pharmaceutical
Compliance Forum



SEVENTEENTH ANNUAL PHARMACEUTICAL AND MEDICAL DEVICE COMPLIANCE CONGRESS


Transformational Learning - Effective Knowledge Exchange

October 19 - 21, 2016
Mandarin Oriental
Washington, DC

KEYNOTE SPEAKERS

Thomas W. Abrams, RPh, MBA
Director, Office of Prescription Drug Promotion, Food and Drug Administration, Silver Spring, MD

Joseph Beemsterboer, JD
Deputy Chief, Health Care Fraud Unit, Criminal Division, U.S. Department of Justice, Washington, DC

Sophie Peresson, LLM, MA
Director, Pharmaceuticals & Healthcare Programme, Transparency International UK, London, UK

Mary E. Riordan, Esq.
Senior Counsel, Office of Counsel to the Inspector General, Office of Inspector General, US Department of Health and Human Services, Washington, DC
CHIEF COMPLIANCE OFFICER ROUNDTABLE

Jill Fallows Macaluso, Esq.
Chief Compliance Officer and Vice President, Novo Nordisk Inc., Princeton, NJ

Angela Main
Vice President, Global Chief Compliance Officer and Associate General Counsel Asia Pacific, Zimmer Biomet, Former Chief Operating Officer, Lloyds TSB, Singapore

Lori Queisser
Senior Vice President and Global Chief Compliance Officer, Teva Pharmaceuticals, Horsham, PA

Michael L. Shaw, Esq.
Vice President and Compliance Officer, GlaxoSmithKline-NA Pharmaceuticals, Former Member, PCF Executive Committee, Former Senior Counsel, Office of Inspector General, US Department of Health and Human Services, Philadelphia, PA

Caroline West
Global Chief Compliance Officer, Olympus Corporation, Former Senior Vice President, Chief Compliance and Risk Officer, Shire, Philadelphia, PA, USA

Paul Silver
Practice Leader and Managing Director, Huron Consulting Group, Atlanta, GA (Moderator)
ANNUAL AUSA ROUNDTABLE

Kenneth Abell, Esq.
Chief, Civil Health Care Fraud, United States Attorney's Office, Eastern District of New York, US Department of Justice, New York, NY

Jacob Elberg, Esq.
Chief, Health Care and Government Fraud Unit, US Attorney's Office, District of New Jersey, US Department of Justice, Newark, NJ

Gregg Shapiro, Esq.
Assistant US Attorney, US Attorney's Office, District of Massachusetts, US Department of Justice, Boston, MA

John T. Bentivoglio, Esq.
Partner, Skadden Arps LLP; Former Special Counsel for Healthcare Fraud and Chief Privacy Officer, US Department of Justice, Washington, DC
FEATURING BEHIND THE BRIBE: MULTIPLE REAL-WORLD
PERSPECTIVES ON HOW FOREIGN BRIBERY OCCURS, IS
INVESTIGATED AND COULD BE PREVENTED BY

Richard Bistrong
Chief Executive Officer, Front-Line Anti-Bribery LLC, Contributing Editor, The FCPA Blog, New York, NY

George "Ren" McEachern, CFE, CAMS
Supervisory Special Agent, Federal Bureau of Investigation, Washington, DC

Gary F. Giampetruzzi, Esq.
Partner, Paul Hastings, Former Vice President and Assistant General Counsel, Head of Government Investigations, Pfizer Inc., New York, NY (Moderator)
PERSPECTIVES FROM THE DEFENSE:
RECENT PROSECUTIONS OF CORPORATE EXECUTIVES BY

John W. Lundquist, Esq.
Shareholder, Fredrikson and Byron, P.A., Defense Counsel for Howard Root, CEO, Vascular Solutions, Inc., Minneapolis, MN

Joseph F. Savage, Jr., Esq.
Partner, Goodwin Procter LLP, Defense Counsel for W. Carl Reichel, Former President, Warner Chilcott, Boston, MA

Reid H. Weingarten, Esq.
Partner, Steptoe & Johnson LLP, Defense Counsel for William Facteau, Former CEO, Acclarent, Inc., Washington, DC

Daniel A. Kracov, Esq.
Partner and Head, FDA and Healthcare Practice, Arnold & Porter, Washington, DC (Moderator)
TRUTHFUL AND NON-MISLEADING COMMUNICATIONS
AND RECENT FIRST AMENDMENT CASES

Floyd Abrams, JD
Partner, Cahill Gordon & Reindel LLP, Represented Amarin Corporation in Amarin Pharma, Inc., et al. v. FDA et al. No. 15-3588 (S.D.N.Y. May 7, 2015), New York, NY

Kellie B. Combs, Esq.
Counsel, Ropes & Gray, Co-counsel to Medical Information Working Group, Represented Pacira Pharmaceuticals in Pacira Pharmaceuticals, Inc. v. FDA, 15-cf-07055 (SDNY Sept. 8, 2015), Washington, DC

Lisa Dwyer, Esq.
Partner, King & Spalding, Former Senior Policy Advisor, Office of Policy, Food and Drug Administration, Former Deputy Chief of Staff to the Commissioner, Food and Drug Administration, Washington, DC

Joshua M. Sharfstein, MD
Associate Dean for Public Health Practice and Training, Johns Hopkins Bloomberg School of Public Health; Former Principal Deputy Commissioner, U.S. Food and Drug Administration; Former Health Policy Advisor for Congressman Henry A. Waxman, Baltimore, MD

Coleen Klasmeier, JD
Partner, Sidley Austin LLP, Co-Counsel for Medical Information Working Group, Washington, DC (Moderator)
FEATURED FACULTY

Michael Ace, MS
Advisor, Ethics and Compliance, Global Policies and Standards, Eli Lilly and Company, Indianapolis, IN

Anthony Alvizu, CPA, EnCE, CFE
Managing Director, Global Risk and Investigations Practice, FTI Consulting, Chicago, IL

Jose M. Ayala, MBA
Program Director, Global Channel Compliance, Medtronic, Minneapolis, MN

Yogesh Bahl, CPA, MBA
Managing Director, Alix Partners, New York, NY

Eric Baim, JD, MA
Vice President, Head of Compliance US, Shire, Boston, MA

Ann Beasley, Esq.
Director, Navigant, Former Senior Vice President, Chief Compliance Officer, Biogen, Boston, MA

Thomas W. Beimers, Esq.
Partner, Hogan Lovells; Former Senior Counsel for Administrative and Civil Remedies, Office of the Inspector General, Department of Health and Human Services, Minneapolis, MN

Andy Bender, MS, MBA
President and Founder, Polaris, New York, NY

Ela Bochenek, JD
Vice President, Global Compliance, Insmed Incorporated, Bridgewater, NJ

Kara Bonitatibus, JD
Assistant General Counsel, Compliance Lead for Compliance Policy & Strategic Operations, Pfizer, Inc., New York, NY

Victoria Browning, CCEP
Compliance Officer at KARL STORZ North America, El Segundo, CA

Katherine Buckley, MBA
Principal, PwC Risk Consulting, Philadelphia, PA

Jeffrey Campbell, JD
President, Porzio Life Sciences, LLC, Morristown, NJ

Regina Gore Cavaliere, JD
Principal, Regulatory Enforcement and Compliance, Life Sciences Sector, KPMG LLP; Former Vice President and Chief Compliance Officer, Otsuka America Pharmaceutical, Inc., Short Hills, NJ

Chris Cobourn
Managing Director, Huron Consulting Group, New York, NY

Brian J. Conner
Director, Huron Consulting Group; Former Senior Director, Assistant, Compliance Officer, Global Compliance, Shire Pharmaceuticals, Atlanta, GA

Ellen Carman
Manager, Business Advisory Services, Life Sciences Sector, Grant Thornton LLP, Philadelphia, PA

Colleen A. Conry, Esq.
Partner, Ropes and Gray; Former Senior Litigation Counsel, Fraud Section, Criminal Division, United States Department of Justice, Washington, DC

Thomas E. Costa, JD
Compliance Consultant; Former Vice President U.S. Compliance and Ethics, Bristol-Myers Squibb, Princeton, NJ

Traci Coughlan, Esq.
Principal, Advisory Services, The Red Flag Group, Berlin, MD

Clarissa Crain
Senior Manager, Life Sciences & Health Care, Deloitte & Touche LLP, Philadelphia, PA

David Cromley, Esq.
Associate Vice President, Global Compliance Organization, Merck, North Wales, PA

Kris Curry, MBA
Principal, Fraud Investigation and Dispute Services, Ernst & Young LLP, Former Vice President, Health Care Compliance, Pharmaceuticals Group, Johnson & Johnson, Philadelphia, PA

Michaeline Daboul
President and Chief Executive Officer, MMIS, Inc., MediSpend, Portsmouth, NH

Meenakshi Datta, JD
Partner, Sidley Austin LLP, Chicago, IL

BJ D'Avella, MBA
Senior Director, Huron Consulting Group, New York, NY

Neil DeHenes
Senior Manager, Deloitte & Touche LLP, Tampa, FL

John DeMarrais, MBA
Managing Director, Deloitte & Touche LLP, Parsippany, NJ

Mark DeWyngaert, MBA, PhD
Managing Director, Huron Life Sciences, New York, NY

Sarah diFrancesca, Esq.
Associate, Cooley LLP, New York, NY

Michael B. Dusseau
Vice President, Compliance Operations, Allergan plc, Parsippany, NJ

Kevin L. Espinoza, MBA
Global Vice President, Ethics & Compliance, BTG International, Durham, NC

George Fife
Executive Director, Fraud Investigation & Dispute Services, EY, Former Executive Director, Compliance & Ethics, Bristol-Myers Squibb, Paris, France

Jeffrey Fleming, JD
Vice President and Chief Compliance Officer, Vertex Pharmaceuticals, Boston, MA

Sarah Anne Franklin, Esq.
Partner, Covington & Burling LLP, Washington, DC

Jonathan Glazier, JD, MBA
Senior Legal Counsel, Legal Compliance, Philips Electronics North America, Andover, MA

Edward Glynn, MBA
Principal, Ernst & Young LLP, New York, NY

Gejaa Gobena, Esq.
Partner, Hogan Lovells, Former Deputy Chief, Criminal Division, Fraud Section, United States Department of Justice, Washington, DC

Thomas A. Gregory, CPA, CFA
Partner, Fraud Investigation and Dispute Services, Ernst & Young LLP, Atlanta, GA

Jeffrey L. Handwerker, JD
Partner and Head, FDA and Healthcare Practice, Arnold & Porter, Washington, DC

Stacy Hornaday
Senior Manager, Deloitte & Touche LLP, Chicago, IL

Gary Keilty
Managing Director, FTI, Washington, DC

Kristin Graham Koehler, JD
Partner, Sidley Austin LLP, Washington, DC

Keith M. Korenchuk, JD, MPH
Partner, Arnold & Porter LLP, Washington, DC

Dana Kuhn, PhD
President, Patient Services Inc., Richmond, VA

Natasha Leskovsek, RN, MPM, MBA, JD
Health Care & Life Sciences Regulatory Practice, Cooley, LLP, Washington, DC

John Linehan, Esq.
Healthcare Attorney, Epstein Becker Green, Washington, DC

Michael K. Loucks, JD
Partner, Skadden Arps LLP; Former Acting United States Attorney, District of Massachusetts, United States Department of Justice, Washington, DC

David J. Ludlow, JD
Partner, Sidley Austin LLP, Washington, DC

Seth Lundy, Esq.
Partner, King and Spalding, Washington, DC

Jill Mason, JD
Chief Compliance Officer, OrthoFix, Former Senior Global Compliance Director, St. Jude Medical, Dallas, TX

James Massey, MS
Vice President, Global Compliance, Enablement & Assurance, AstraZeneca, Gaithersburg, MD

Heather McCollum, JD, MHA
Director, Compliance, Shionogi, Inc., Florham Park, NJ

Maureen McGirr, Esq.
Vice President, Office of Ethics, Global Compliance Organization, Merck & Co., Inc., Kenilworth, NJ

Jennifer McGee, Esq.
Chief Compliance Officer, Otsuka Pharmaceutical Development & Commercialization, Inc., Rockville, MD

Chris Morris, MBA, CPA, CFE
Managing Consultant, Healthcare & Life Sciences Disputes, Regulatory, Compliance & Investigations, Navigant, Phoenix, AZ

John Murphy, JD
Assistant General Counsel, Pharmaceutical Research and Manufacturers of America (PhRMA), Washington, DC

Chrisoula Nikidis
Executive Director, Ethics and Compliance, Innovative Medicines Canada; Industry Co-Chair Designate, APEC Biopharmaceutical Working Group on Ethics, Ottawa, Canada

John Patrick Oroho, Esq.
Executive Vice President and Chief Strategy Officer, Porzio Life Sciences, LLC, Principal, Porzio, Bromberg & Newman PC, Morristown, NJ

Amy Pawloski, CPA, CCEP
Head of US Compliance & Ethics Monitoring and Data Analytics, Bristol-Myers Squibb, Plainsboro, NJ

Paul J. Peterson, CPA, CFE, CIA, CFF
Senior Manager, Forensic, Investigative and Dispute Services Practice, Grant Thornton LLP, McLean, VA

John Rah, JD
Partner, Morgan, Lewis & Bockius LLP, Washington, DC

Kelly N. "Nikki" Reeves, MPA, JD
Partner, King & Spalding LLP, Washington, DC

John Rother, JD
President and Chief Executive Officer, National Coalition on Health Care; Former Executive Vice President for Policy, Strategy, and International Affairs, American Association of Reitred Persons (AARP); Former Chief Counsel, United States Senate Special Committee on Aging, Washington, DC

Kevin Ryan, JD, MS
Senior Director, Compliance: New Products, Novo Nordisk, Princeton, NJ

Sue Seferian, Esq.
Global R&D Health Care Compliance Officer, Johnson & Johnson, New Brunswick, NJ

John Shakow, JD
Partner, FDA and Life Sciences Practice, King & Spalding, Washington, DC

Brian Sharkey, JD
Vice President, Porzio Life Sciences, LLC, Morristown, NJ

Michelle Shwery, MBA
Senior Advisor, Ethics and Compliance, Eli Lilly and Company, Indianapolis, IN

Deborah Shelton, Esq.
Deputy General Counsel, Biotechnology Innovation Organization (BIO), Washington, DC

Steven Sitek, Med
Ethics & Compliance Learning & Education, Novartis Pharmaceuticals Corporation, East Hanover, NJ

Jon Smollen, JD, MA
Executive Vice President and Chief Compliance Officer, Endo International, Philadelphia, PA

James Stansel, Esq.
Executive Vice President and General Counsel, Pharmaceutical Research and Manufacturers of America (PhRMA), Former Partner, Sidley Austin LLP, Former Acting General Counsel, U.S. Department of Health and Human Services, Washington, DC

Jack Tanselle, MBA
Managing Director, Huron Life Sciences, Indianapolis, IN

Lee Taurman
Principal, National Life Sciences Advisory Leader, Grant Thornton LLP, Iselin, NJ

Christopher L. White, Esq.
Senior Executive Vice President and General Counsel, Advanced Medical Technology Association (AdvaMed), Washington, DC

Seth B. Whitelaw, JD, PhD
President & Chief Executive Officer, Whitelaw Compliance Group, LLC, Editor, Life Science Compliance Update, West Chester, PA

Ronald Wisor, Esq.
Partner, Hogan Lovells, Washington, DC

Alexis Wong
Director, PwC Risk Consulting, Denver, CO

Doug Worthington, JD
VP, Compliance & Ethics, US, Bristol-Myers Squibb, Princeton, NJ
INVITATION TO ATTEND THE PCF PHARMA CONGRESS
As Vice President, Pharma and Medical Device Content, Global Health Care - Life Sciences, LLC, it is my pleasure to invite you to attend the 2016 Seventeenth Annual Pharmaceutical and Medical Device Compliance Congress and Best Practices Forum sponsored by the PCF. This year's Congress will feature presentations by leading government regulators, company compliance professionals, in-house counsel, prominent industry consultants and legal counsel. Please plan to join me and the Planning Committee for three stimulating days of continuing education, networking and best practice sharing.

Kelly B. Freeman, PhD
Vice President, Pharma and Medical Device Content, Global Health Care - Life Sciences, LLC, Former Senior Advisor, Ethics and Compliance, Eli Lilly and Company, Former Member, PCF Executive Committee, Indianapolis, IN
2016 GLOBAL PHARMA COMPLIANCE CONGRESSES



TENTH INTERNATIONAL PHARMACEUTICAL
COMPLIANCE CONGRESS

A Hybrid Conference and Internet Event
Sponsored by International Society of Healthcare Compliance Professionals (ETHICS)
Cosponsored by Pharmaceutical Compliance Forum (PCF)
Media Partners: Life Sciences Compliance Update
May 10 - 12, 2016
Hilton Warsaw Hotel and Convention Centre
Warsaw, Poland
www.InternationalPharmaCongress.com


PHARMACEUTICAL SUMMIT ON BUSINESS AND COMPLIANCE ISSUES IN MANAGED MARKETS

The Leading Forum on Pharmaceutical Market Access, Reimbursement, Pricing, and Contracting with Commercial and Government Payers
Co-located with Eighth National Medical Home, Sixth Bundled Payment Summit and Seventh National ACO Summit
Media Partners: Harvard Health Policy Review, Health Affairs and Life Sciences Compliance Update
June 8 - 9, 2016
Grand Hyatt
Washington, DC
www.PharmaManagedMarketsSummit.com


SIXTH ASIA PACIFIC PHARMACEUTICAL AND MEDICAL DEVICE COMPLIANCE CONGRESS

A Hybrid Conference and Internet Event
Sponsored by Asia Pacific Healthcare Industry Compliance Team
Cosponsored by International Society of Healthcare Ethics and Compliance Professionals (ETHICS) and Pharmaceutical Compliance Forum (PCF)
Media Partners: Life Sciences Compliance Update
September 21 - 23, 2016
Shangri-La Hotel
Singapore
www.AsianPharmaCongress.com

OTHER GLOBAL PHARMA CONGRESS CITIES

2007 - Brussels


2008 - Paris


2009 - Rome


2010 - Berlin



2011 - Istanbul


2011 - Singapore


2012 - Budapest


2012 - Shanghai



2012 - São Paulo


2013 - Madrid


2013 - Kuala Lumpur


2014 - Dubai



2014 - Mexico City


2014 - Shanghai



2015 - Manila


2016 - Warsaw



EARLY BIRD REGISTRATION
- SAVE UP TO $400 -
Register by September 9, 2016 and save up to $400.
Click here to register.
SPEAKER PRESENTATION PROPOSALS
Speaker/Presentation Proposals for the Seventeenth Pharma Congress May Be Submitted Through Our Online Form
- Click Here -

SPONSORED BY:
The Pharmaceutical Compliance Forum (PCF) is a coalition of senior compliance professionals and legal counsel from more than 50 of the largest research-based pharmaceutical manufacturers. The PCF was founded in early-1999 by compliance professionals from the pharmaceutical industry to promote effective corporate compliance programs. The members meet twice a year, for two days, focusing on open and informal sharing of compliance information, best practices, and current developments in the field, and sponsors a two-day international compliance congress in the Spring and a three-day US compliance congress each Fall.
CO CHAIRS

Timothy Ayers, JD, MPH
Vice President, Chief Compliance Officer, Horizon Pharma plc, Chicago, IL

Joseph Boyd
Director, Commercial Planning & Operations, Primus Pharmaceuticals, Inc., Scottsdale, AZ

Matthew D'Ambrosio, JD, MBA
Senior Vice President, Chief Compliance and Ethics Officer, Sunovion Pharmaceuticals Inc., Marlborough, MA

James Gibney
Senior Director of Compliance, Regeneron Pharmaceuticals, Tarrytown, NY

Jeffrey Kawalek, MBA
Associate Director, Compliance Risk, Novo Nordisk, New York, NY

Glenna Shen, JD, MBT
Executive Director, Worldwide Compliance and Business Ethics, Amgen Inc., Thousand Oaks, CA


GRANTORS:
GOLD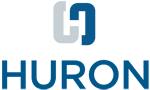 BRONZE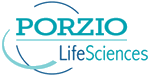 MEDIA PARTNERS:



CONTINUING EDUCATION CREDITS
Accounting Professionals: Approved for up to 16.50 NASBA CPE credits.

Compliance Professionals: The Congress is currently pending approval to offer Compliance Certification Board CCB Credits.

Attorneys: The Congress is currently pending approval to offer Pennsylvania MCLE Credit.

Click here for more information.


FOLLOW PHARMA
CONGRESS ON


PHARMA CONGRESS IS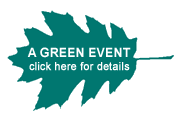 PARTICIPATION OPTIONS
TRADITIONAL ONSITE ATTENDANCE
Simply register, travel to the conference city and attend in person.

Pros: subject matter immersion; professional networking opportunities; faculty interaction



LIVE AND ARCHIVED WEBCAST PARTICIPATION
Watch the conference in live streaming video over the Internet and at your convenience at any time 24/7 for the six months following the event.

The archived conference includes speaker videos and coordinated PowerPoint presentations.

Pros: Live digital feed and 24/7 Internet access for next six months; Accessible in office, at home or anywhere worldwide with Internet access; Avoid travel expense and hassle; No time away from the office




WEBCAST INTERFACE SAMPLE

Click here for a sample stream


THE 2015 SIXTEENTH ANNUAL PHARMA CONGRESS CONTENT IS NOW AVAILABLE IN VARIOUS POST CONFERENCE FORMATS
The 2015 Fifteenth Annual Pharma Congress conference content is now available in a variety of formats.

You may purchase the Congress streaming content in the following formats: Flash Drive or online archive (6 months). You may also purchase individual presentations in an online archive (6 months) format.
YOU CAN PURCHASE JUST THE PHARMA CONGRESS CONTENT AS FOLLOWS:

Online Archive of 2015 Sixteenth Annual Pharma Congress Presentations today!
$595
Order Now
Flash Drive of 2015 Sixteenth Annual Pharma Congress Presentations today!
$595
Order Now
FINALLY YOU MAY PURCHASE PHARMA CONGRESS INDIVIDUAL PRESENTATIONS:

Click here to purchase individual presentations for $59.95 in online archive format (6 months of access - 24/7).



This site complies with the HONcode standard for trustworthy health information:
verify here.